Easy Pork Scratchings
Crack Scratchings, is really what I should call this recipe. Though it sounds like something a withdrawing addict may be going through. So let's settle for Pork Scratchings with Toffee and Pepperberry Salt. Slightly longer than the crack title, but you get the complete picture on this must have recipe (without the image of some scrawny person picking at their arms).
The problem is, and why the crack reference, you can't stop eating this stuff once you have started.
There is crunchy pork crackling deliciousness, which is then married with a waved drizzle of hard toffee. This is all finished off with Australian pepperberry salt.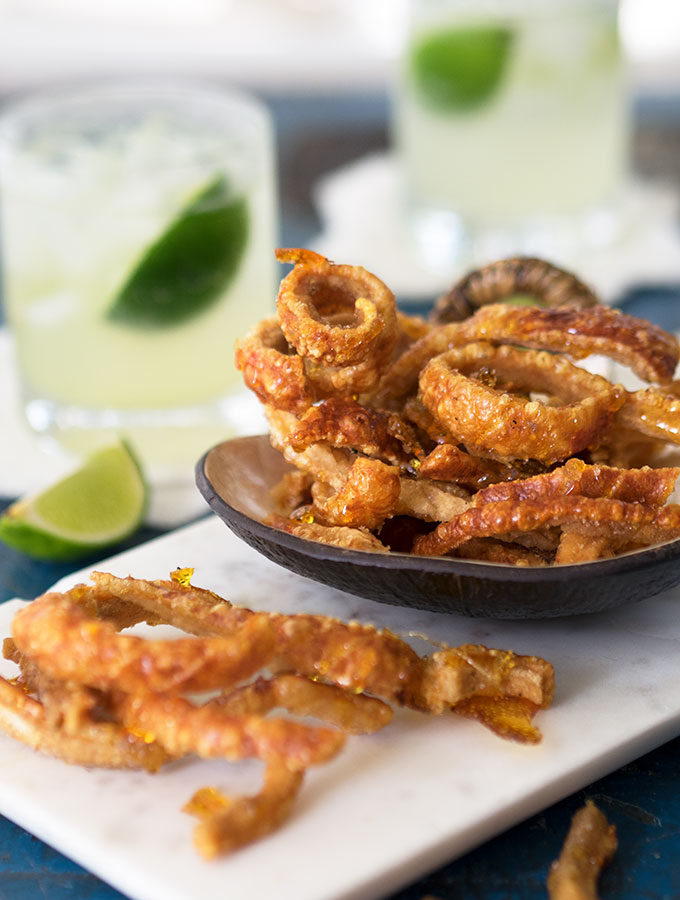 Pepperberry salt? Pepperberry is an Australian native ingredient, which can be found growing from Tasmania right through to the Barrington Tops in NSW. It is an Aussie pepper, with a mild fruity pepper flavour. Quite unique, and once tried, will become a staple in your pantry.
I have a dwindling supply of pepperbery salt, which came back with me from my visit to Tasman Sea Salt in Tasmania. If you can't get your hands on pepperberry salt, or pepperberries to make your own, I would just use salt or salt and a little Sichuan or pink peppercorns. We are after the salty sweet combo for these pork scratchings.
Not a difficult recipe to make at all. What I love, is it is something you cannot purchase from a store. You have a unique nibble for your guests at your next soiree, or you can keep them all to yourself. No judgement here, and it won't be hard to do.