Ultimate Potato Skin Chips
Potato skin chips are exactly what they sound like, crunchy fried chips (crisps) made from potato peel. Turn potential waste into something sensational.
I had finished peeling enough potatoes to feed a platoon. Quite punishing. I now understand why the army deals out potato peeling as a punishment. Before you start emailing me, I realise they probably don't, and my perspective is completely from movies.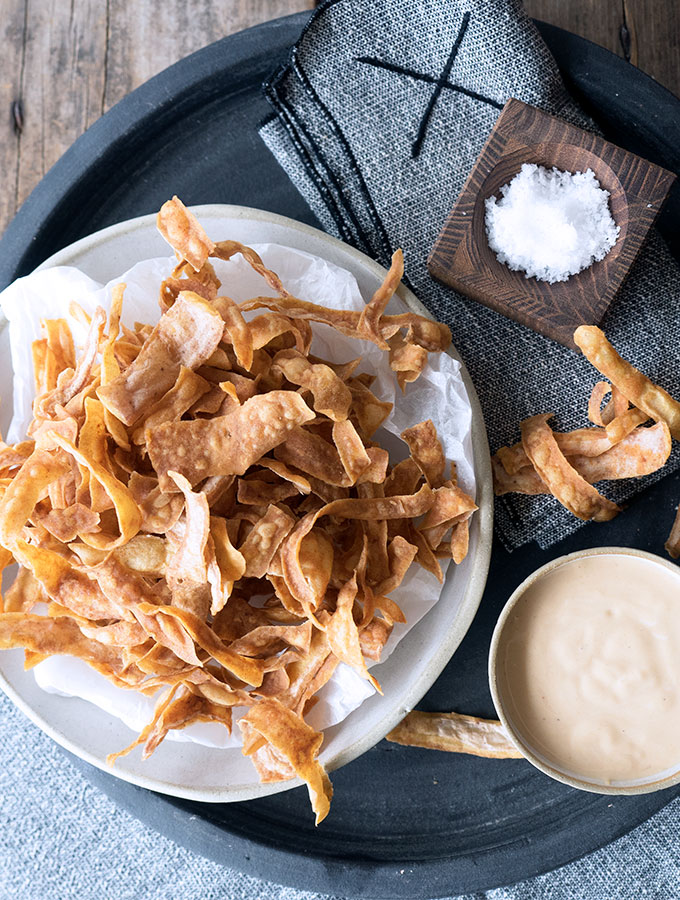 My dad was in the army and I should have fact checked potato peeling with him when I check to see if we platoons in Australia. I was sure that a platoon was an American thing, but it turns out we do.
There was a large mound of potato peel destined for the bin, and I wanted to do something with it. Not the first time I have looked at a pile of scrap and thought, how can I turn this into all kinds of wonderful. My bacon fat potatoes are proof of that.
Potato skin chips were just as epic as those potatoes. The potato peels were the result of my Ginger Beer Battered Fish and Chips recipe (coming soon). With oil at the ready, why not fry them up and see what happens?