Lumpia Shanghai
When recently visiting Manila's Chinatown one of many dishes I tried were lumpia Shanghai. It was my favourite dish, of many eaten on the food tour. The lumpia shanghai was a rather fat fried roll, similar to a spring roll, with a touch of sweetness. The Filipinos do love a touch of sweetness to their food.
Ever since returning to Sydney I've wanted to recreate (to the best of my abilities) that really scrumptious lumpia Shanghai I tried. Well at least I think it was Quik Snacks' version of a lumpia Shanghai. There are quite a few varieties of lumpia in the Philippines, from fresh to fried.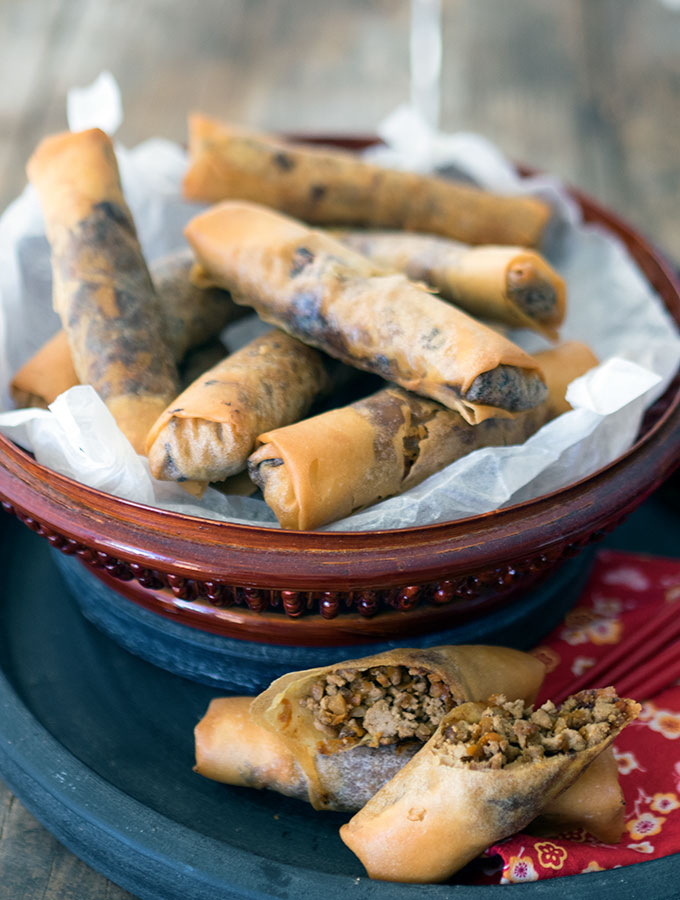 What sets the lumpia apart from a spring roll is that a thin crepe wrapper is used. The crepes are used for both fresh and fried versions. I cheated and didn't make crepes to use, instead I purchased some spring roll wrappers. But the filling I did try to recreate to the best of my ability.
By swapping the spring roll wrappers for crepes, it did alter the final lumpia. Though thoroughly delicious, they just weren't quite the same as what we had at Quik Snack. The filling, again, isn't 100% perfect, but it's pretty close.
Head to Instagram to see my lumpia rolling and folding action.