Empanadas a la Filipino
Don't be put off by the smell of lard, it's not that appealing (to me anyway). But it is worth using for the final result. It also loses all trace of smell and taste on cooking.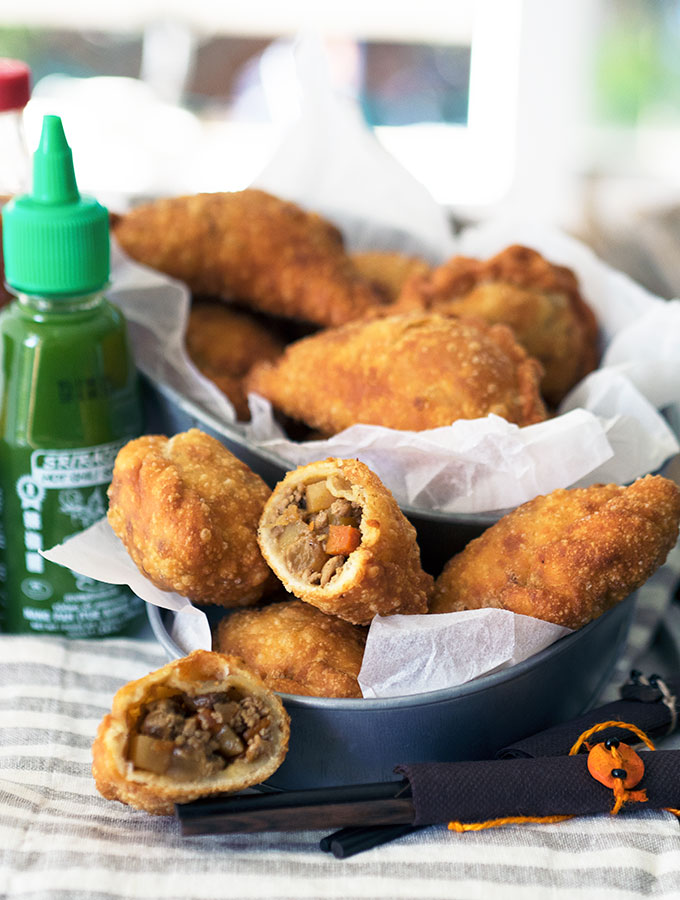 That's the beauty of using lard. Unless you have made pastry with it, you are none the wiser as to why the pastry is so good.
I highly recommend you don't make this recipe with butter. Because if you are going to the trouble of making these Filipino empanadas, use lard for a fantastic result. Plus I want to challenge you a little.